Guía de viaje / Trip Guide
Guía de viaje / Trip Guide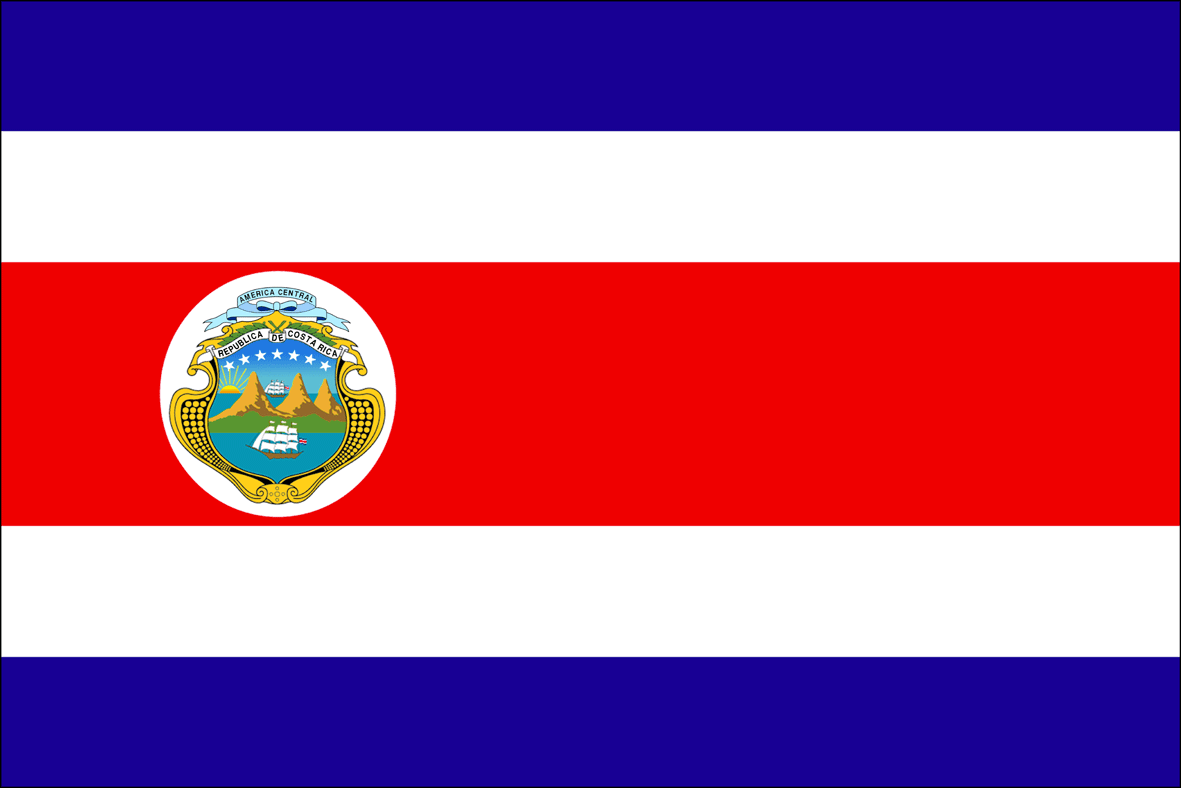 Fecha de Viaje:
Marzo 20 - Abril 3, 2016
​
Trip Date:
March 20 - April 3, 2016
​
Paso Canoas, San Isidro de El Gral, Cerro de la muerte, Quepos, Manuel Antonio, Tárcoles, San José, Alajuela, Volcán Poás, Guanacaste, Liberia, La Cruz, Peñas Blancas (frontera).
1. LA FRONTERA

/

The border
Cruzamos la frontera hacia Costa Rica desde la provincia de Chiriquí al oeste de Panamá. La frontera se llama Paso Canoas, es un punto fronterizo internacional. Una frontera bastante dispersa, todas las oficinas de migración tanto para que sellen el pasaporte y sacar el permiso vehicular quedan distanciados una de la otra, haciendo un poco confuso a donde dirigirse. No necesitamos sacar fotocopias, porque lo hicimos en la frontera con Panamá, donde habían muchas tiendas cerca.
We crossed the border into Costa Rica from the province of Chiriquí to the west of Panama. The border is called Paso Canoas, it is an international border point. A fairly spread out border, all the immigration offices where they seal the passport and give out the vehicle permit are a great distance from each other, making it a little confusing as to where to go. We did not need to take photocopies, because we had already done it on the border with Panama, where there were many shops nearby.
País #7, sueño cumplido
Country #7
2. MIGRACIONES /

Immigration
Visa: No necesitas tener Visa si tienes pasaporte peruano o estadounidense. Nosotros entramos con pasaporte estadounidense y nos dieron 90 días.
Tiempo de trámite: 15 minutos
Costo: Ninguno
Tiempo de estadía: Nos dieron 90 días para permanecer en el país.
​
PARA ENTRAR A COSTA RICA
Pasaporte vigente

Llenar Tarjeta de Información para Migraciones.
PARA SALIR DE COSTA RICA
Pago de salida del país US $7.00

Mostrar pasaporte y Tarjeta de Migración que se entrega al ingresar al país.
Preparándonos para ingresar a Costa Rica
Getting ready to enter to Costa Rica
Visa: You do not need a visa if you have a Peruvian or American passport. We entered with American passport and they gave us 90 days.
Processing time: 15 minutes
Cost: None
Length of stay: We were given 90 days to stay in the country.
​
FOR ENTERING COSTA RICA
Passport

Fill out immigration card
FOR LEAVING COSTA RICA
Pay USD $7.00 for leaving the country

Show passport and Immigration Card that was given when entering the country
Un gran letrero de bienvenida al país
A big sign of Welcome to the country
3. ADUANA - PERMISO VEHICULAR

/

Customs - Vehicle Paperwork
Este trámite lo hace solamente el conductor.
​
PARA ENTRAR A COSTA RICA
Pasaporte (original y copia)

Copia de la Hoja de Datos personales

Copia de los sellos de entrada al país.

Tarjeta de Propiedad Vehicular (original y copia)

Llenar Hoja de Importación Temporal

LLenar Hoja de Declaración de Aduana.

NO inspeccionan el vehículo
NOTA: Si no tienes copias listas de toda la documentación, dentro de la misma oficina de Migraciones tienen servicio de fotocopia, con un costo de 200 colones o USD $0.25 la hoja.
​
PARA SALIR DE COSTA RICA
Copia del permiso temporal que entregan al ingresar al país.

Pagar USD $12.00 para sacar el auto del país.
Oficina de Migraciones
Immigration Office
This paperwork is done only by the driver
FOR ENTERING COSTA RICA
Passport (original and copy)

Copy of the Public Register document similar to the vehicle tittle

Passport (original and copy)

Copy of a Personal Data Sheet

Copy of the entry stamps to the country.

Vehicle Ownership Card (original and copy)

Fill out Temporary Import Sheet

Complete Customs Declaration Sheet.

DO NOT inspect the vehicle
NOTE: If you do not have copies ready for all documentation, within the same Migration office they have a photocopy service, at a cost of 200 colones or USD $ 0.25 per sheet.
​
FOR LEAVING COSTA RICA
• Copy of the temporary permit that they give when entering the country.
• Pay USD $ 12.00 to get the car out of the country.
Oficina de Aduanas
Custom Officee
4. SEGURO VEHICULAR

/

Liability Car Insurance
Seguro: Obligatorio
¿Dónde comprarlo?: En la misma frontera (al costado del edificio de Aduanas)
Costo: USD $35 dólares por 90 días. No se acepta tarjeta Visa. Se puede pagar en efectivo, tanto en dólares como en colones.
Insurance: Obligatory
Where to buy?: On the same border (next to the Customs Building)
Price: USD $ 35 for 90 days. Visa card is not accepted. You can pay in cash in both dollars and colones.
En la misma frontera se puede cambiar dinero. Nosotros lamentablemente en el apuro de hacer tantos papeleos en la frontera, nos olvidamos de cambiar dinero y lo hicimos en la ciudad próxima (San Isidro) a 3 horas de la frontera.
Tipo de cambio: US $1.00 dolar = 522 colones = S/.3.50 soles (March 2016)
DATO:
Algunos supermercados tienen casetas para cambiar dinero, nosotros llegamos domingo y todo estaba cerrado.

También se puede cambiar dinero en cualquier banco.

En algunos establecimientos, especialmente las grandes mall, se puede pagar en US dólares sin ningún probema.
At the border you can exchange money. Unfortunately in the fog of all the paperwork we had to do at the border, we forgot to change money, and we did it in the nearby city (San Isidro) 3 hours from the border.
Exchange rate: USD $ 1.00 dollars = 522 colones = S / .3.50 soles (March 2016)
NOTE:
• Some supermarkets have booths to exchange money, we arrived on a Sunday and everything was closed.
• You can also change money in any bank.
• Some establishments, especially large malls, can be paid in US dollars without any problems.
6. CONDICIONES DE LAS CARRETERAS /

Road Conditions
De/From the border a/to Manuel Antonio: (60-80km/hr)
Buena carretera, asfaltada, algunas curvas por la costanera (ruta que vá por la Costa)
Good road, paved, some curves by the costanera (coastal road).
De/From Manuel Antonio a/to San José: (60-80km/hr)
Carretera plana, asfaltada, un carril toda la ruta hasta llegar a San José (2 carrilles)
Flat road, paved, all the way to San José was two lanes each direction.
De/From San José a/to La Cruz: (80-100km/hr)
Buena carretera, asfaltada, plano, de 1 a 2 carriles.
Good road, paved, flat, 1 and 2 lanes.
NOTA: En todo el país se cruzan muchos puentes angostos, solo un carro pasa. Muy curioso para nosotros.
NOTE: Throughout the country on many narrow bridges , only one car may pass at a time. It was very curious for us.
Camiones y curvas cerradas camino a Bogotá
Trucks and tight curves on the way to Bogotá
Buenas carreteras asfaltadas
Good paved roads
En casi todo el país, es muy típico ver puentes de un solo carril
In all the route it is easy to see one-line bridges
Monto total gastado: 2,065 colones (USD $3.95 = S/. 13.85 soles)
Amount spent: c. 2,065 colones (USD $3.95 = S/. 13.85 soles)
De/From Manuel Antonio a/to San José:
Peaje Pozón-Caldero 500 colones

Peaje Aatenas-Orolina 660 colones

Peaje San Rafael 500 colones

Peaje Escazú 330 colones
De/From San José a/to Alajuela:
Peaje General Cañas 75 colones
​
Estación de Peaje / Caseta de Cobro
Toll Booth Station
8. GASOLINA - ESTACIÓN DE SERVICIOS
/

Gasoline - Service Station
La gasolina se mide en litros.
A los grifos o estación de servicios se le llaman "servicentro".
En ningún servicentro se muestra los precios, uno tiene que preguntar.
Se puede pagar con visa o crédito.
Precio por litro: (Marzo 2016)
Diesel c. 053 colones
Gasolina corriente c. 0.62 colones
Gasolina extra c. 0.66 colones
​
Servicentro (Estación de Servicio)
Gas Station called "Servicentro"
The gasoline is measured in liters.
Service stations are called "servicentro".
No prices are shown at any service station, you have to ask.
You can pay with visa or credit.
Price per liter: (March 2016)
Diesel c. 053 colones
Current gasoline c. 0.62 colones
Extra gasoline c. 0.66 colones
9. SEÑALÉTICA EN LAS CARRETERAS
/Road Signs
Costa Rica en general tiene una muy buena señalización en sus carreteras.
Costa Rica in general has very good road signs on its highways.
10. RESTRICCIÓN VEHICULAR (PICO Y PLACA)
/ Vehicle Restriction
11. OTROS DATOS /

More Info
COMIDA
Por todos lados de la carretera, hay muchos restaurants de paso llamados "SODA", venden comida típica y son muy económicos, un plato típico llamado "casado" cuesta c. 2,500 colones (USD $4.79 dólares = S/.16.70 soles) y viene con refresco. Otros platos de comida en cualquier restaurante cuesta entre c.5,000 a 7,000 colones (USD $9.57 a $13.40 dólares = S/.33.50 a 46.90 soles)
Entre los platos típicos que probamos fueron:
Casado = Arroz, frijoles y ensalada acompañada de alguna carne.

Picadillo = Ensalada de verdura picada

Gallo pinto = Lo más típico

Chifrijo

Tamal de cerdo

Horchata

Granizado = Raspadillas o raspados (hielo molido, leche en polvo, saborizante de frutas y leche condensada)

Botella de agua de 600ml c.800 colones
Las populares SODAS, la mayoría ubicadas al lado de las carreteras
SODA, a popular restaurant located by the side of the roads
FOOD
On all sides of the road, there are many restaurants called "SODA", they sell typical food and they are very cheap, a "casado" dish cost c. 2,500 colones (USD $4.79 dollars = S/.16.70 soles) and comes with refreshment.
Among the typical dishes we tried were:
• Casado= rice, beans and salad accompanied by some meat.
• Picadillo = chopped vegetable salad
• Gallo pinto = most typical
• Chifrijo
• Pork tamale
• Horchata
• Snow cone called Granizados (ground ice, milk powder, fruit flavoring and condensed milk)
• Water bottle of 600ml c.800 colones.
"Casado" es el plato más típico en Costa Rica
"Casado" is the most typical dish in Costa Rica
VOCABULARIO
Qué vacilón = Qué gracioso
Pura vida = Para todo dicen "Pura Vida", por ejemplo: ¿Cómo estás? De pura vida. Hasta lo usan para despedirse también.
Tico = Es el apodo que le dicen a los costarricenses.
Mae = Es una deformación de la palabra "maje", la cual utilizaban los antepasados para decir tonto. Hoy día, mae se utiliza para llamarse entre amigos, generalmente jóvenes. Es casi lo mismo que la palabra "güey" de México.
VOCABULARY
Que vacilón = something funny
Pura Vida= For everything they say "Pura Vida", for example how are you? "De Pura Vida" and even use it to say goodbye too.
Tico = It's the nickname they call Costa Ricans.
Mae = It is a deformation of the word "maje", which used the ancestors to say silly. Today, mae is used to be called among friends, usually young. It is almost the same as the word "güey" of Mexico.
CURIOSIDADES
A nuestro parecer, Costa Rica fue el país más caro de toda Centroamérica.
Costa Rica es conocida como la Suiza Centroamericana.
Costa Rica no tiene ejército y a pesar de eso, es un país super seguro y tienen poco índice de delicuencia.
Costa Rica es totalmente verde, y muchos extranjeros tienen negocios y escogen ese país para jubilarse.
Los Costarricenses son malísimos para dar direcciones, no se les entiende mucho.
Algo que notamos al instante es que no pronuncian bien "la letra r".
En cada plaza de cada pueblo, hay una iglesia y una cancha de futbol.
CURIOSITIES
In our opinion, Costa Rica was the most expensive country in Central America.
Costa Rica is known as the Central American Switzerland.
Costa Rica has no army and despite that, it is a super safe country and has a low rate of delinquency.
Costa Rica is totally green, and many foreigners have businesses and retire in that country.
The Costa Ricans are very bad at giving directions because everything is by land mark and reference.
A curiosity that we noticed at the moment is that they do not pronounce well the letter r.
In every square of each town, there is a church and a soccer field.
12. LUGARES VISITADOS /

Places visited
1. PLAYA MANUEL ANTONIO
Free-Gratis
2. PARQUE NACIONAL VOLCAN POÁS
Entrada/Admission: c. 1,000 colones = USD $1.91 dollars
Estacionamiento/Parking: c.3,500 colones = USD $ 6.70 dollars
3. RIO TÁRCOLES
Free-Gratis
4. LA PAZ WATERFALL GARDENS
Entrada/Admission: USD $40 dollars/per person
5. VALLE CARTAGO
Free-Gratis
8. QUEPOS: TIROLESA
Precio/Price: USD $5.00 dollars/per person
9. REPRESA HIDROELECTRICA DE CACHI
Free-Gratis
10. IGLESIA DE OROSI
Free-Gratis